Part 2: Entering Photos in a Challenge
Gurushots-Users-Union - Friday, May 22nd, 2020 Comments Off on Part 2: Entering Photos in a Challenge

1 or 4 photo Challenges
You can enter just 1 photo or 4 photos depending on the type of Challenge. Clearly if it is a 4 photo challenge you should enter 4 photos.. Either all at once or one by one.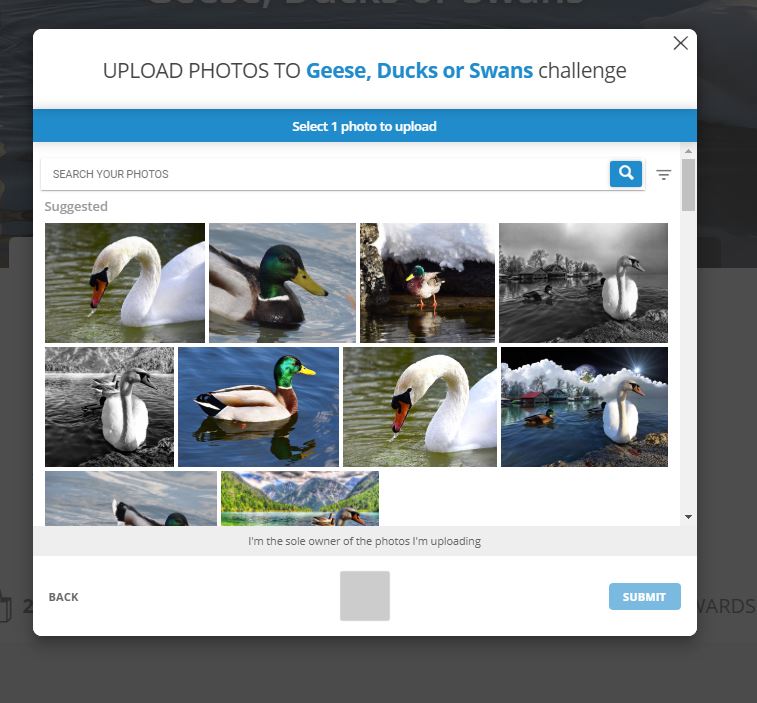 In this example we have two Challenges with 4 photos.. In one Challenge we have already entered all 4 photos, in the 2nd Challenge we have up till now entered only 1 photo.

Here we are adding photos to our 4 photo challenge and we can ( and should) choose up till 3 other photos.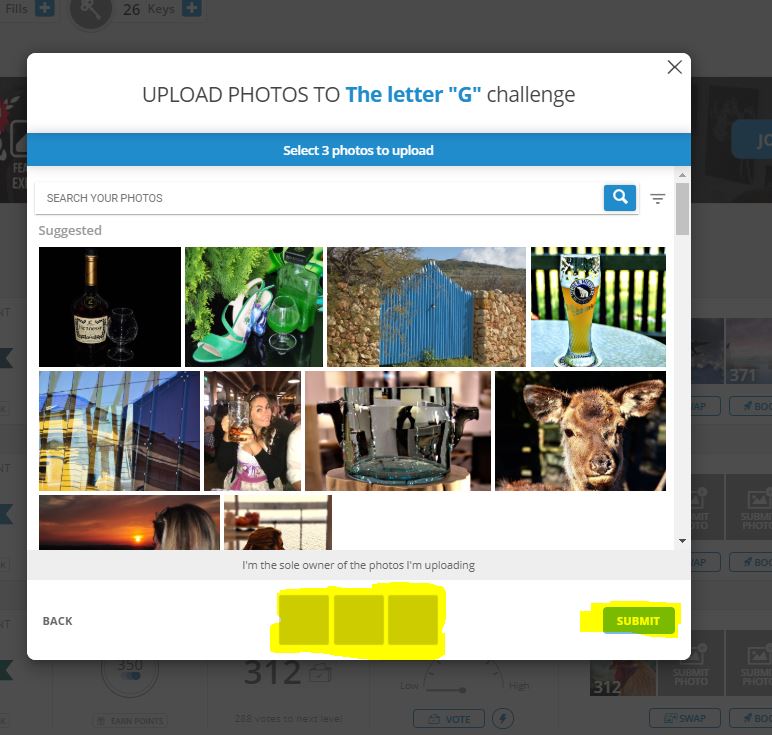 After we enter a Challenge we should vote for the other participants photos .. try to be sportive and choose good quality photos .. if you love photos promote good ones…. here the screen show a voting power of 9 .. Guru Level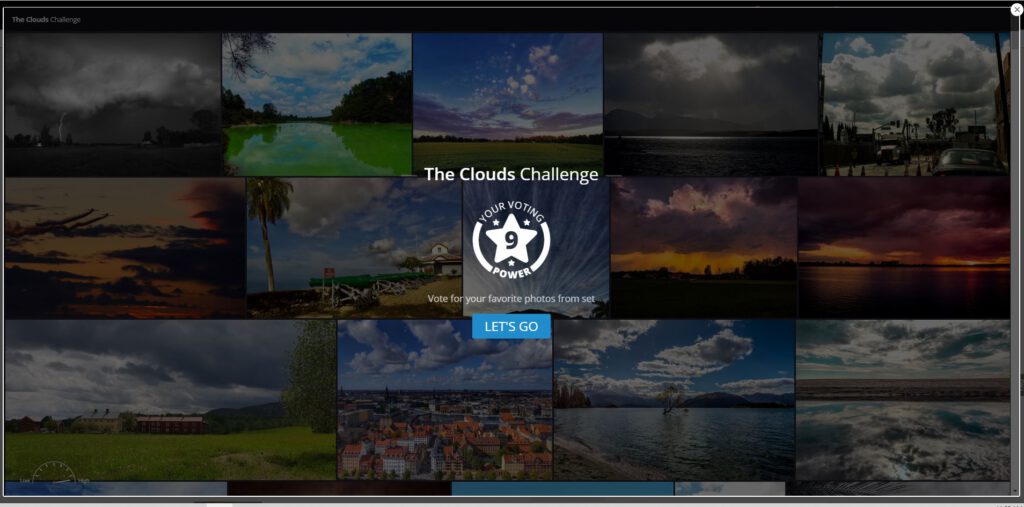 This is an actual voting screen… you cannot control which photos you see and can only vote for the photos presented to you in each screen. Each screen will show you about 200 photos .. choose and vote for as many as you like .. but do choose photos which reflect good photography. ..then press the submit button.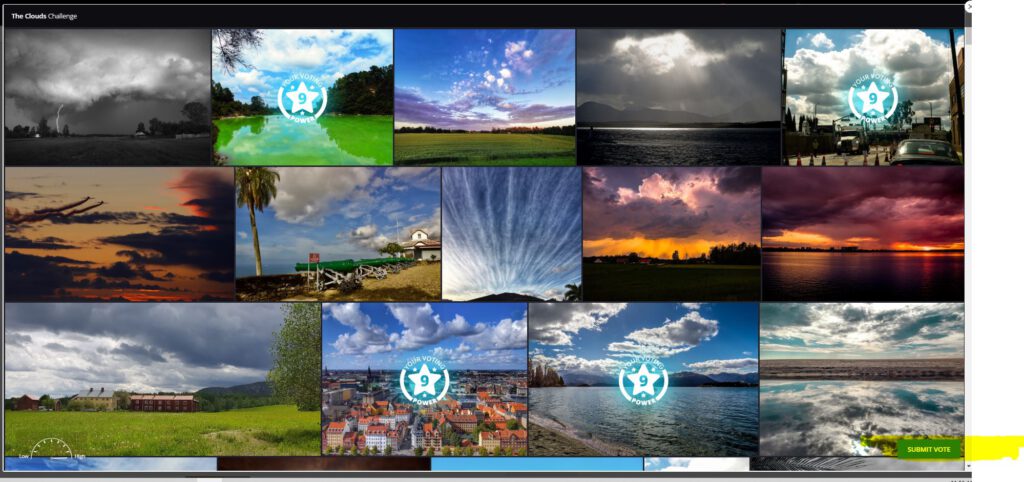 Now you have the option to continue voting or press the ´Done` button.
Remember you can return to the voting screen at anytime and continue voting.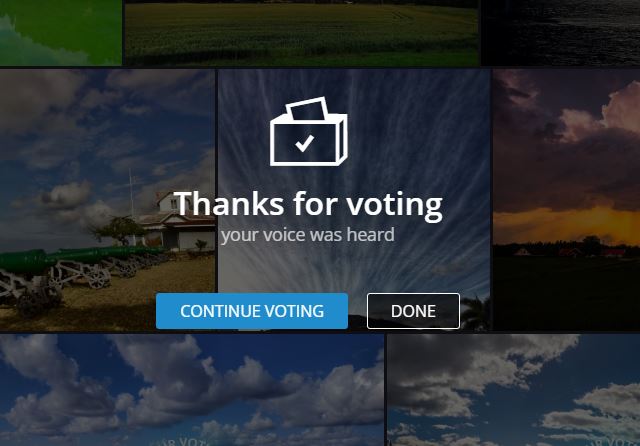 You will notice an Exposure Bonus Voting meter.
The rules are simple .. the more you vote the more people get to see your photo and can vote for it… The game tactic is to learn when to vote … but as a rule you need to vote for your opponents to have your photo shown to others …
In this example we see a near full voting meter and a total empty voting meter.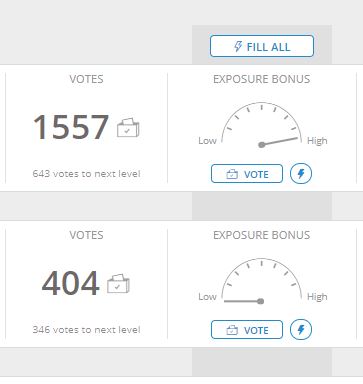 Ranking position.. from time to time you can check your rank .. compare to the top ranks and then press the button on the upper right hand side to see your rank.